Risultati delle Semifinals Age Group che determinano gli atleti che vanno ai CrossFit® Games. Classifiche ancora non ufficiali
Anche il capitolo delle Semifinals Age Group si è concluso e i risultati vanno delineandosi sempre più in modo chiaro e definitivo.
La selezione di coloro che vedremo ai CrossFit® Games di agosto per gli Age Group si è conclusa e le review degli score stanno proseguendo dopo un primo problema di calcolo dei punteggi da parte di CrossFit®. Le Semifinali per gli Age Group sono stati tutti online come sappiamo con una deadline per eseguire e caricare i workout (score e video) come sempre piuttosto stringente.
Sappiamo con buona precisione che molti atleti hanno già ricevuto dei feedback sulle review delle proprie prove da parte di CrossFit®. Il processo di revisione sta proseguendo abbastanza in fretta e pertanto le classifiche iniziano ad essere attendibili con una buona percentuale di precisione.
Il problema degli score errati sul sito ufficiale
Fino a due giorni fa, il sito games.crossfit.com riportava delle classifiche non corrette perchè basate su un metodo di calcolo errato. Sostanzialmente erano stati calcolati dei punteggi tenendo conto di un metodo che prevedeva 100 punti per tutti i workout.
Viceversa, da regolamento, per il test 1B e 3B avrebbero dovuto basarsi sul metodo che prevede 50punti al primo, 48 al secondo e così via. (Vedi tabelle)
Questa difformità ha fatto sì che la classifica online fosse sbagliata per alcune ore mentre gli atleti venivano avvisati prontamente con email a cui venivano allegati gli score corretti. Ora tutto risolto e sul sito ufficiale possiamo leggere i punteggi giusti.
I risultati degli italiani (ancora NON ufficiali)
Quanti atleti vanno ai CrossFit® Games? Risposta semplice, passano i primi 10 atleti (maschi/femmine) per ogni tipologia di categoria. I risultati saranno ufficiali entro il 10 Maggio
CrossFit HQ Note: Please note that the leaderboard will remain under review and is subject to change as part of the originally scheduled video review process. It will be finalized no later than May 10th, and CrossFit will publicly announce when the leaderboard is final.
Women 35-39
Antea Longo, da 22esima che era fino a poche ore fà, è passata a 20esima.
Possibilità di accesso: 10%
Men 40-44
Alessandro Chiarolanza 26esimo
Possibilità di accesso 5%
Men 45-49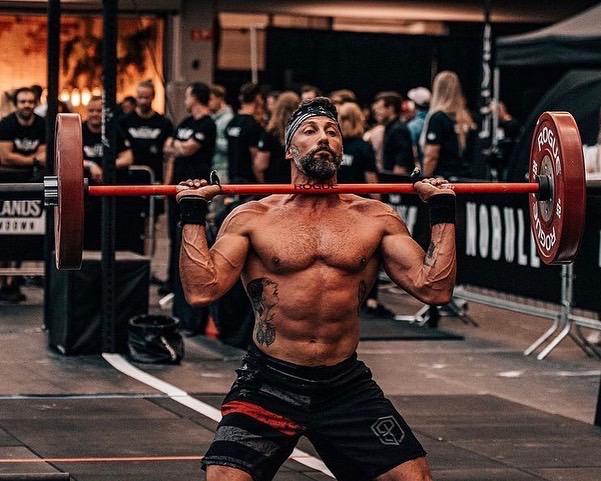 Andrea Di Salvatore 8′. Sappiamo che ha ricevuto una completa validazione degli score.
Possibilità di accesso 95%
Men 50-54
Giulio Silvino 1′ (primo!). Sappiamo che ha ricevuto una completa validazione degli score
Possibilità di accesso 99%
Men 55-59
Antonio Boldrini, da 16′ è salito al 14esimo posto per il già 2x CrossFit Games Athelte
Possibilità di accesso 30%
Women 55-59
Emanuela Scarpelli 27esima
Possibilità di accesso 4%
Men 60-64
Gerardo Schiatti, decimo!
Possibilità di accesso 85% (per scaramanzia…)